Introduction
Guyson International Limited is a privately owned family company with a world-wide reputation for excellence in the design and manufacture of blast finishing, spray wash and ultrasonic cleaning equipment.
Manual Blast
Guyson manual blast cabinets offer a faster and safer alternative to labour intensive operations such as hand deburring, scraping and wire brushing, chemical cleaning, acid etching or dipping, liquid honing, knife trimming, sanding, grinding and many others. They are ideal for component producers, reconditioners and remanufacturers seeking to replace these slower and more labour intensive applications.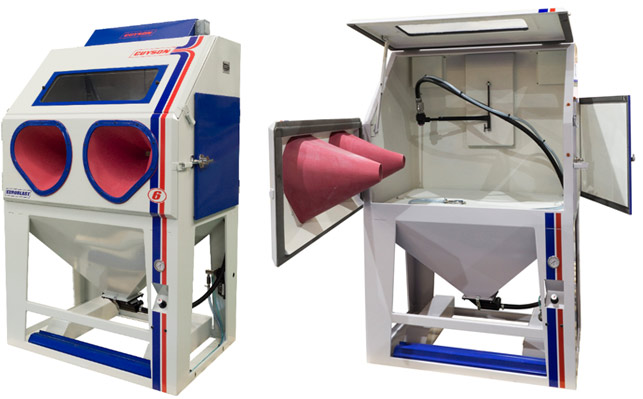 Guyson International have worked in partnership with a European nominated body on their ATEX certification scheme to develop a new range of fully ATEX certified blast systems which incorporate a Manual Blast Cabinet, Cyclone Separator and Dust Collector.
The Euroblast Ex Range of ATEX blast systems have been certified for use in potentially explosive atmospheres and found to comply with the requirements of Directive 2014/34/EU-Annex VIII (26th Feb 2014). This is particularly relevant in Additive Manufacturing (AM) applications where the use of fine powders of materials such as Plastic, Aluminium, Titanium and Inconel, can create potentially explosive atmospheres.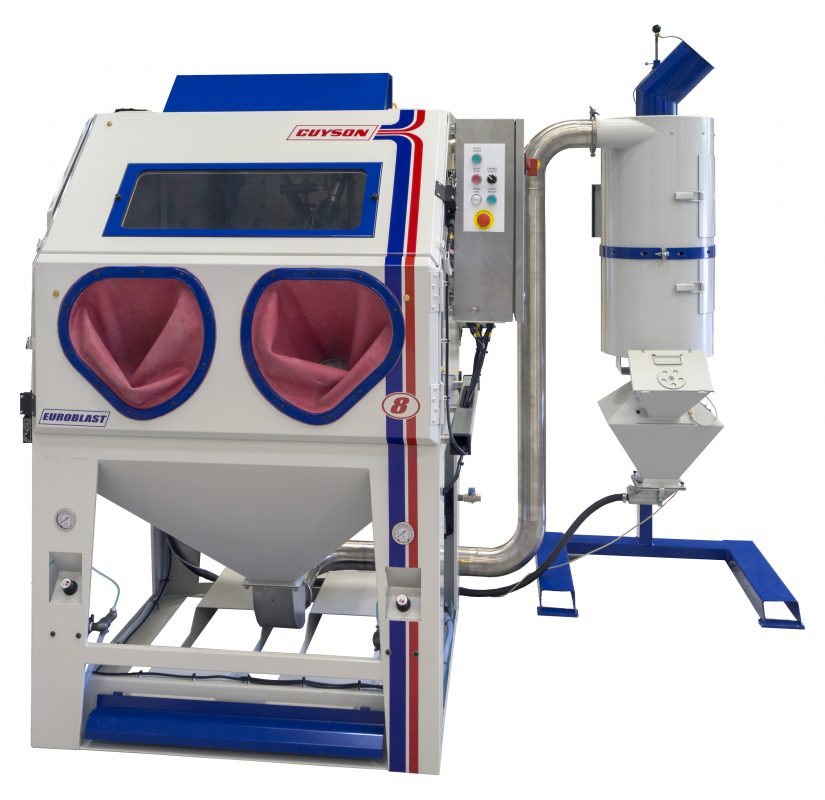 Automated blast
Automated blast equipment has major advantages over manual, hand-operated blast cabinets in achieving consistent production of superior quality finishes. Critical, when applying, for instance, a fine media etch surface preparation to enhance coating adhesion on medical implants.
Taking automation onto another level, robotically controlled blast systems can enable precision shot peening of complex shapes and help eliminate possible under and over peening of components such as turbine blades, critical in the aerospace industry. Benefits are also found with the elimination of RSI from workers where repetitive blasting tasks are undertaken. Also robots enable the consistent handling of heavy components or when blasting hazardous substrates or working in hazardous environments.

Automated Ultrasonic Cleaning Systems
Microsolve cleaning systems attain the highest cleaning standards yet keep running costs low, an ideal trike replacement system.
Features unique to the Microsolve range–triple coil reflux cooling, vapour break, 150% freeboard, auto top-up and solvent monitoring–ensure that systems are safe and comply fully with environmentaland safety legislation.
These design features also mean that Microsolve systems are able to operate with low, predictable solvent usage and customers enjoy low, predictable running costs.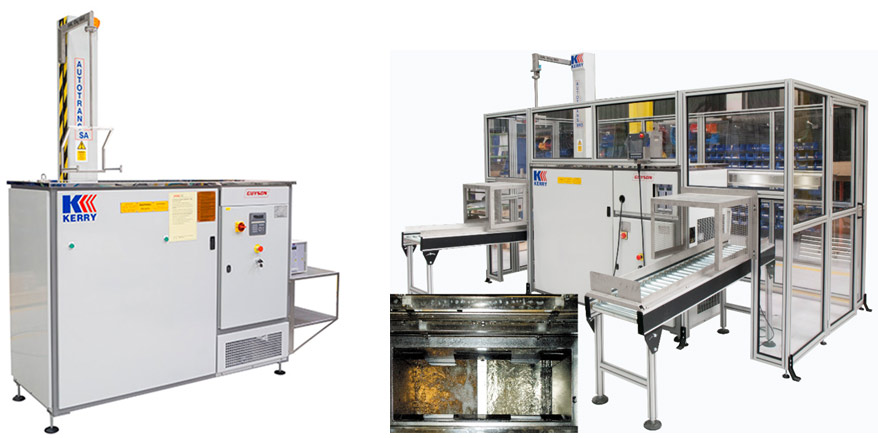 Ultrasonic Cleaning Baths & Tanks
Guyson International provide full manufacturing, sales, support and service for our comprehensive range of 'Kerry' branded ultrasonic cleaning equipment. These units, from the smallest bath to the largest automated multi-tank system, provide highly effective precision cleaning of components inindustries as diverse as medical, aerospace, electronics, automotive, glass and optics, defence, and rubber and plastics.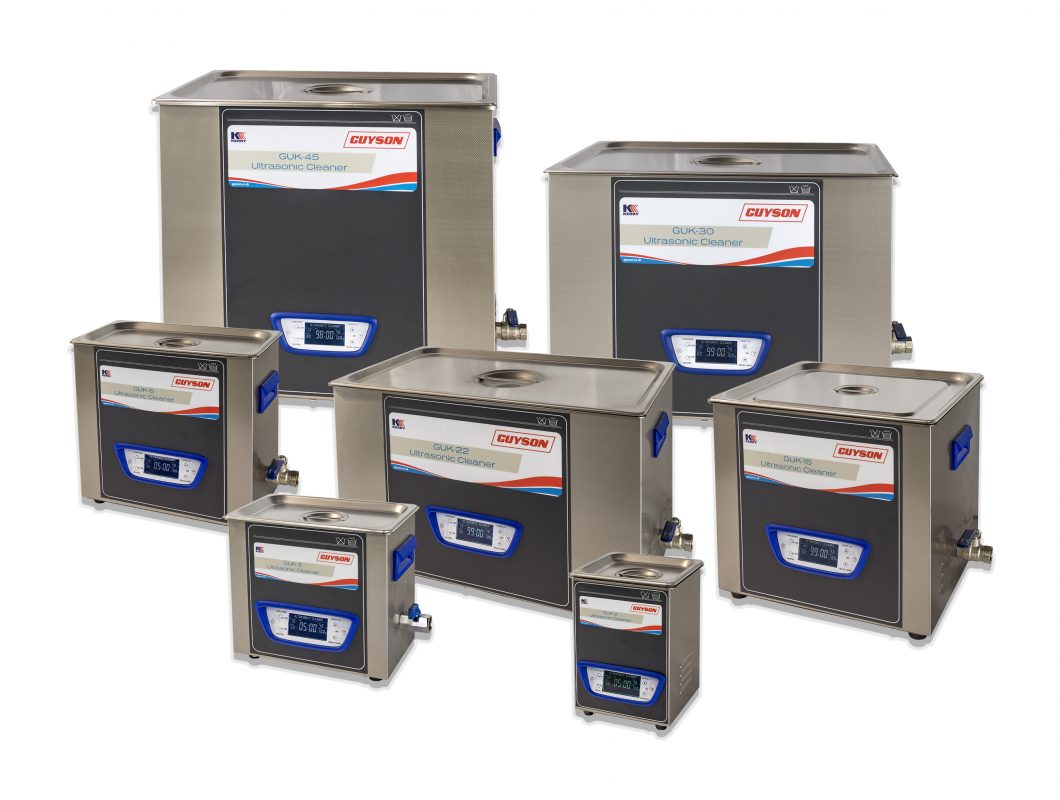 Spray washing
The Orbit washer is an industrial quality, water based spray washer, built for tough cleaning needs. Efficiency and long life are guaranteed from the heavy gauge 304 stainless steel construction and thick thermal insulation.
Rapid cleaning of all component surfaces with safe detergents is assured by rotating components in the motor driven basket in front of V-pattern spray jets supplied by a high pressure 4 bar pump.